Automatic, vision-based Paint-Repair / Surface Repair with Robots:

AUTOMAPPPS - spot repair

 
We are the pioneers in robotized paint-repair and offer proven software in a bundle with years of shop-floor experience in paint-repair / spot-repair with robots - for superior quality and for more complete surfaces.
Superior quality
Factory proven planning of paint-repair
Years of experience in optimal quality
Optimized in dozens and dozens of robots deployed
Higher coverage / better ROI

Automat. treatment of complex shapes
Treats defects near and on edges
Wide applicability

Deployed with different active tools
Different inspection sensors supported
Supporting different robot producers
Proven on metal and plastic
Paint, primer and CDP coating
Faster, safer ramp-up:
Full tool chain for online and offline
Improved during many deployments
Simulation support
Visualization support
Analyis and remote optimization support
Plus years more experience
Multi-robot and multi-cell
For car-bodies and components
Cost effective:

Higher OOE, faster time to operation
Less trials and test-runs
Higher efficiency
Fast repair
Smart / self improving option. Learning:

best recipe for different defects
best recipe group for defect porperties
for better motions and sequences
for faster planning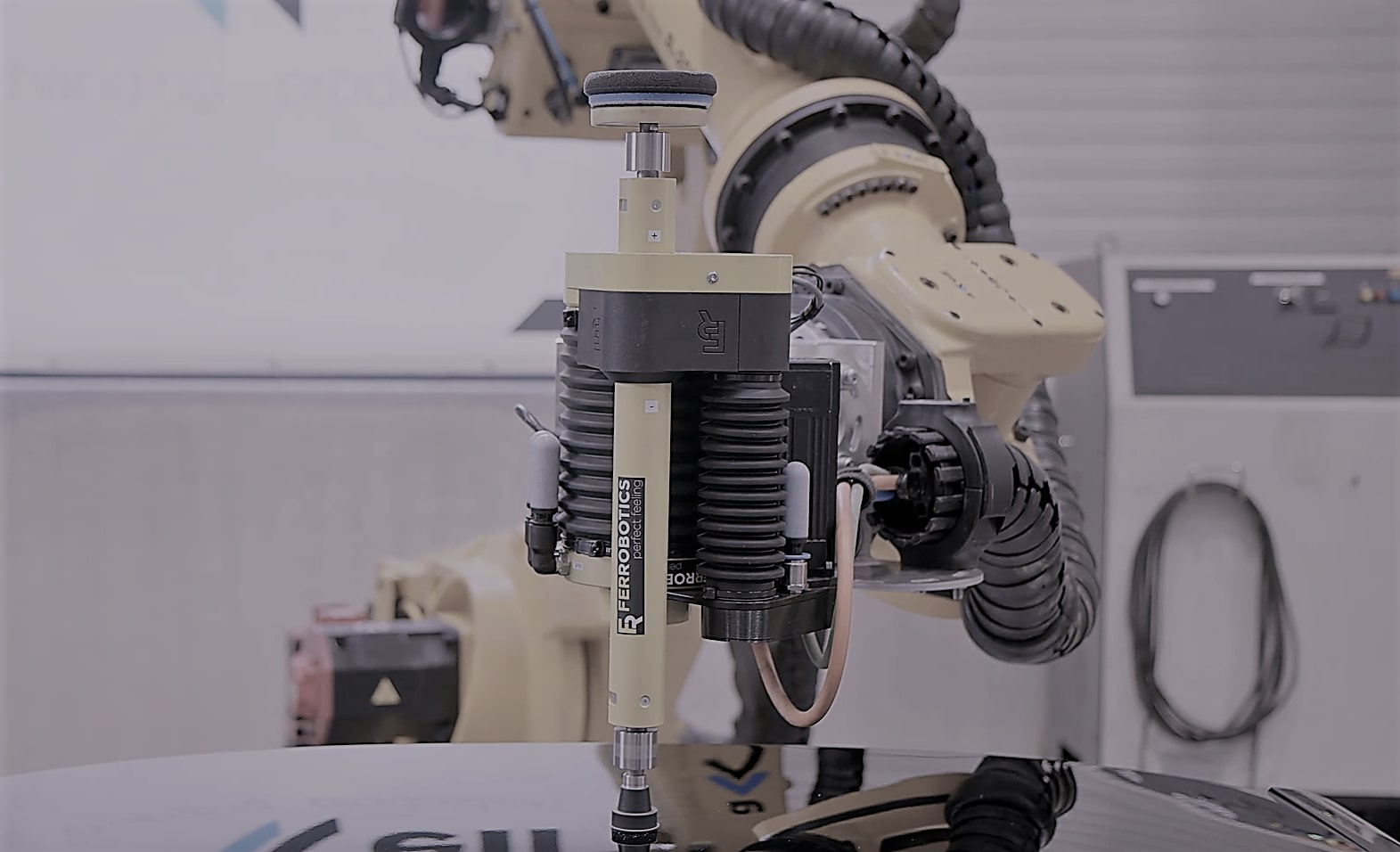 Scan-Sand-Polish cells. Image courtesy of ACCEL GmbH Austria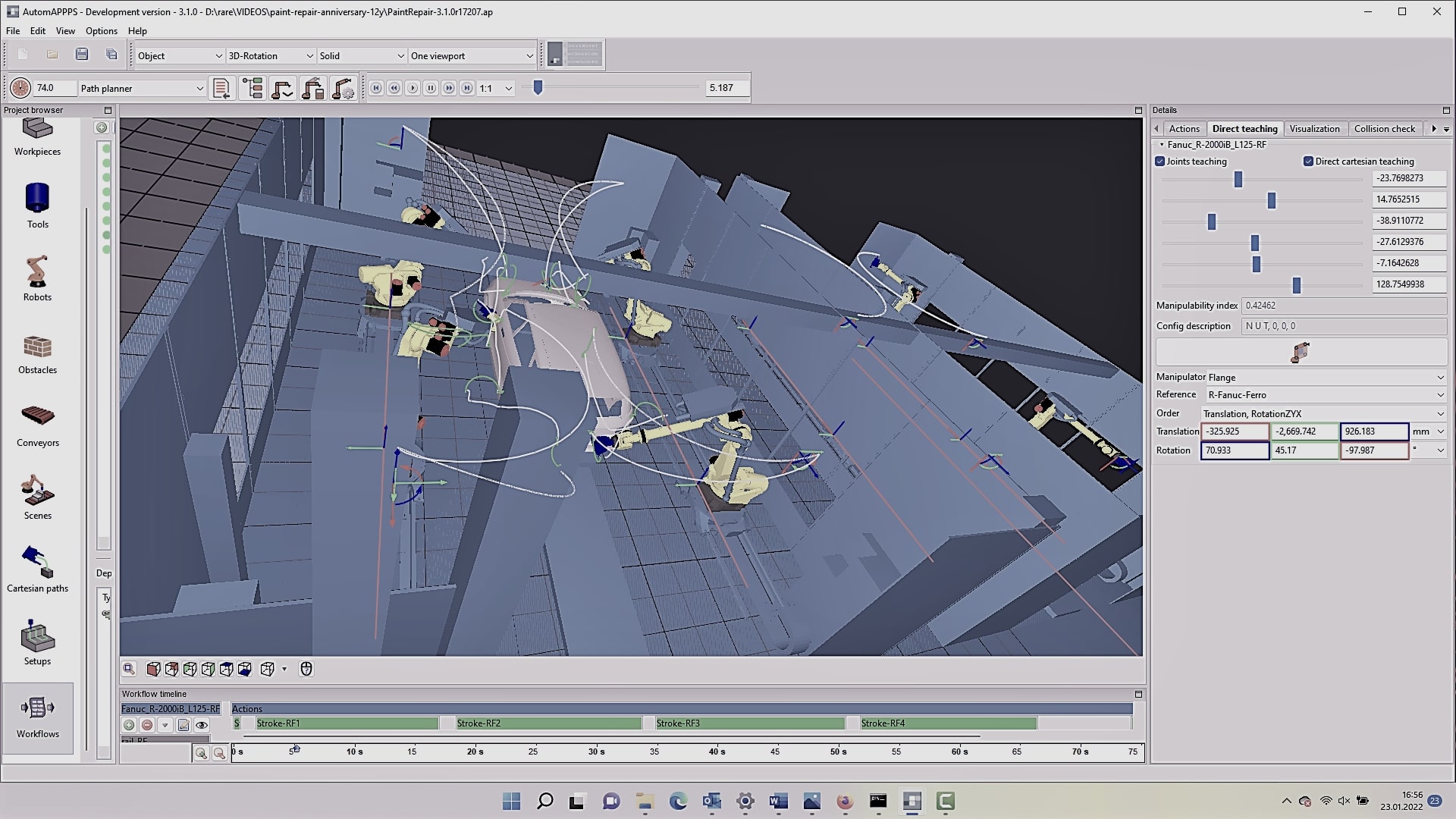 More than a decade paint-repair planning for multi-robot cells
APPROACH:
Multi-stage and multi-robot planning
Reactive paint-repair planning
Scheduling
Fast robot motion planning
Automated multi-robot collision avoidance
Automated robot code generation
Realtime robotics capable
Truly superior paint quality / repair quality.
SUPPORTED PROCESSES
sanding (wet)
sanding (dry)
polishing
pre-treatment
marking
Download the flyer for reactive online robot programming.
AUTOMAPPPS-spot repair has proven for years and in many deployments of robots in and for paint-repair. With more than a decade of deployments in factories. This longstanding head-start can be felt immidiately observing robots commaned by AUTOMAPPPS software in action. With the experience from more installations and repair-jobs generated than anyone else, our grinding/polishing experts can help you optimize your surface-repair application to the next level.
With our tool-chain and support gadgets/tools, developped and optimized over years of in-factory use, spot repair / paint-repair projects with robots become faster to realize and best-practice.