Contact
Faster robot programming, faster robot offline programming.
Publisher, owner and producer:
Convergent Information Technologies GmbH
Schulstrasse 2
A 4053 Haid
Registered office: Haid, Austria
CEO: Christof Eberst
Commercial register No.: FN 317229p
Commercial register: Landesgericht Linz
UID/VAT: ATU64458134
Mobile: +49-151 2109 7292
Telephone: +43-681 1072 2671
E-mail: office@convergent-it.at
Data Protection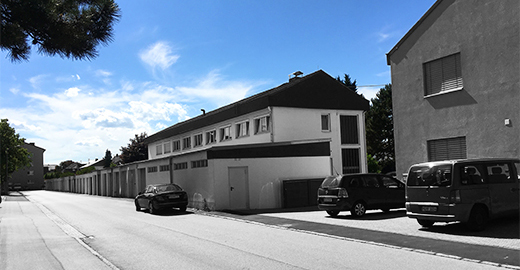 How to reach us:
Parking lots and the entrance gate are located at the "Garagenstrasse" next to "Schulstrasse", opposit of "Möbel See".
Interested in faster robot programming?
For getting products or trial versions, becoming partner or distributor,
for fast robot programming software solutions please contact us:
Asia, North&South Europe and Afrika:
Mikko Sallinen
mikko.sallinen@convergent-it.at
+358 40 723 5263

North/Middle/South America and Central  Europe:
Christof Eberst
ce@convergent-it.at
+43 6811 0722 1671

China
Aurotek Corp.
Tel: +886 910 309 697
Aven Lee: avenlee@aurotek.com
South-Korea
Cobot Solution
Tel: +82 10 5764 2333
Hyan-ah Kwon: support@cobotsolution.com
Taiwan
Ecardtech Consultant Co. Ltd.
Tel: +886 3 220 2522
Jimmy Chang: jimmy@ecard-tech.com.tw
Japan
Grine Planning Ltd.
Tel: +81 45 453 0188
Lars Andersson: l.andersson@grine.co.jp
South-Korea
Hanshin Group (for bin-picking)
Tel: +82 31 499 2929
Sangwon Han: sw.han@hansan-pf.co.kr
Thailand
FERSMEK Co. Ltd.
Tel: +66 92 546 2602
Ms. Vorarat Kulchotirat: vorarat.kulchotirat@fersmek.com
Malaysia
Prima Automation
Tel: +60 (0)12 379 1333
Mun Chee Yin: cheeyin.mun@me.com
Taiwan
Piovision International Inc.,
Tel: +886 4 2233 4839
Tim Chen: pvtc@piovision.com
Italy
SysDesign s.r.l
Tel: +39  342  0515813
Marco Franceschini: marco@sysdesign.it
Switzerland
TBM Automation AG
Tel: +41  71  72700 30
Silvester Tribus: mail@tbm.ch
Turkey
Aort Makine ve Robot Sanayi A.S.
Tel: +90 312 666 5341
Arda Aksit: sales1@aorts.com
Mexico
Integra Automation
Tel: +52 (444) 822 2615
Eric Palencia: eric.palencia@integra-automation.com
NORTH-, MIDDLE- AND SOUTH-AMERICA

Mexico
Koteos Group
Tel: +52 (222) 889 8587
Anahí Vega: avega@koteosgroup.com
Several links to other pages are included in this homepage of Convergent Information Technologies GmbH. For all pages linked applies: Convergent Information Technologies GmbH has no influence at all regarding content and / or design of the pages linked to from this homepage. Hence Convergent Information Technologies GmbH distances itself expressly from all contents and designs of all pages linked. Convergent Information Technologies GmbH does not share the content of these pages linked.