Sometimes there is just not enough time or staff or tools available to do the envisioned automation job without extra help. To mitigate risks and to speed up projects, we and our partners offer support during all the stages, from feasibility studies to robot offline programming, robot simulation, optimization and training. Leveraging long experience in robot systems for selected applications with the use of AUTOMAPPPS, our partner companies and us can help if you have a lack of resources or tools, or if a process is new to you.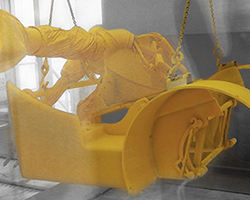 Robot offline programming of painting robots with line tracking.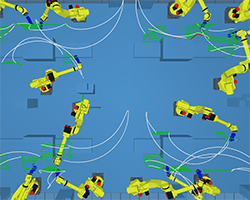 Feasibility, layout optimization and validation, simulation of multi-robot sanding.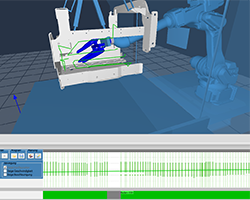 Robot offline programming and simulation of painting applications for some workpieces.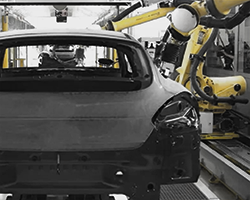 Feasibility, layout optimization and validation, simulation of a grinding / sanding process.
OFFER
Feasibility studies
Validation of process quality, cycle time, number of robots and cell dimensions
Selection of tools, equipment, robots
Optimization of robot cell-layout
Robot offline programming and program optimization
Training on the job
Robot Simulation
SUPPORTED PROCESSES
No-one is an expert for every process. We or our partners can give you the support you need for the following robotic processes:
grinding, sanding, polishing
painting, powder-coating
cleaning
deburring
quality control
bin-picking
or if robot cells are very narrow.
If you need support for other processes, our partners can help.