Automatic Robot Programming
Generate robot programs automatically within seconds - up to 1000 times faster than traditionally. Automate extreme variant processes and tasks not thinkable without automated robot progamming or reactive robot programming: touch-up and spot-repair of defects detected seconds before, vision-based deburring and shape-correction, lot-size 1 products, etc.. Fully automatic robot programming using AUTOMAPPPS automated robot programming is the solution for the future available today. The software plans and programms industrial robots within seconds - without human intervention - and makes robots truly reactive.
Automating lot-size 1:
Programs each job individually
Without need for user involvement
 
Cost efficient Line-Tracking
No additional hardware required
Automatic consideration of work-piece motion
 
Reduction of cycle-time
Coordination of robots in the same workspace
Automatic optimization
Minimal reaction time, real-time capable:
Fully automated programming
Up to 1000 times faster than manually
Planning time can be set on the fly
Parallelizable

Compensates large pose-deviations
Adaptation through fast on-line planning
Collision free even with different configurations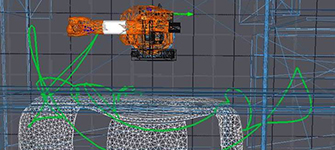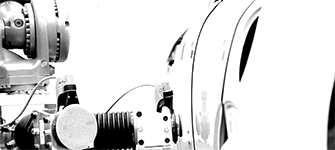 Image courtesy of ATENSOR Engineering and Technology Systems GmbH, Austria
APPROACH:
Interface to preceding processes or sensors
Reactive planning of processes and sequences
Embedded simulation as criterion for optimization
Automated robot collision avoidance
Automated robot code generation
All robot programming done within seconds.
Truly 100% automated robot programming is achieved.
SUPPORTED PROCESSES
Spot-repair, touch-up
Deburring
Reactive milling, shape correction
Sanding, grinding, polishing
Marking
Cutting
Quality control
Download the flyer for reactive online robot programming.